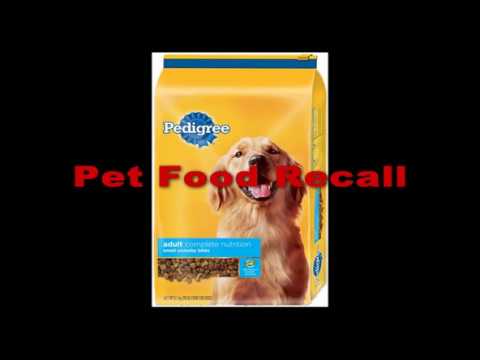 Mars Petcare US has announced a voluntary recall of some of its pet-food products. The recall cites potential salmonella contamination. It involves all dry pet-food produced at its plant in Everson, Pennsylvania, between February 18th and July 29th.
The company's news release doesn't say how much pet food is involved, but says the recall covers 31 states and includes some of the products marketed by various brands. Among them are Country Acres, Retriever, Doggy Bag, Members Mark, Natural, Ol' Roy, Special Kitty, Paws & Claws, Pedigree, Wegman's, Pet Pride, PMI Nutrition and Red Flannel. 
Buzz and chatter throughout the blogosphere today:
From 331 related search citations on Google this am to 18,700 by midnight PST.
Dogster's got 36 messages related to the article. Most expressing negative sentiment of Pedigree.
Verbatim:
PURINA has never been recalled in past 2 incidents
Submitted by Anonymous on Sat, 09/13/2008 – 16:04. 
I've noticed that between this current Pedigree dog food Salmonella scare & with the China dog food poison scare, the dog food brand, "Purina", has not been affected. Of course, who is to say it can't happen to them in the future — but so far I (& my dogs) have been lucky that I've chosen to buy Purina for them instead of any of the other brands.